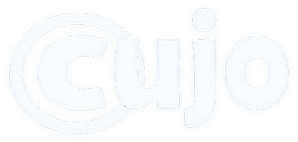 Biography
©ujo, a nickname he earned while playing ice hockey in his youth, is the first official solo project by artist/musician Dave Couillou. Thirty-plus years into his musical 'career' he has written & recorded a variety of projects and performed with several different bands, along the way absorbing & creating many different styles of music.

"Venusian Skies", ©ujo's debut, was released in July 2011. The original demos were written and recorded in March 2010 and after a little nip and tuck, and a little addition and subtraction, by that summer the final recording sessions had begun. The album took a little over a year to record and release, in part due to ©ujo designing & drawing the cover artwork himself. He also explains, "The song 'Madness in His Head' took about three weeks to compose and record. The original demo for that was only the first minute and a half. The last six minutes I was writing while recording it."

The songs on "Venusian Skies" offer a fair musical variety, featuring quirky twists and spacey interludes, all harnessed gently within a soft/hard rock realm. The topics range in mood from somber & serious ("Falling Away", "The Lonely Girl"), to tongue-in-cheek ("The Pessimist", "The Optimist"), to bombastic ("Sugar Lips"), to psychedelic ("Pvt. Cloud"), to epic ("The Madness in His Head"), to straight out strange ("March of the Androids").

A video for the song "The Queen of Venusian Skies" was posted prior to the album's release, and shortly after a video for a cover of Syd Barrett's "If It's in You" was released, although the song did not appear on the album. A third video, "March of the Androids", was written & directed by friend & fellow artist Dominic Montalbano. The album received positive praise and was noted for it's diversity and technical execution.

Busy with other musical projects since the release of "Venusian Skies", he is still in the process of recording the next full-length entitled "Life on Europa" which has been in production since 2012. ©ujo describes it as being a concept album about an astronaut's long, lonesome, earth-saving journey to Jupiter's icy moon, Europa.

In the interim, ©ujo is preparing to record the upcoming "Fuzz Dungeon" EP featuring songs that do not fit the concept of the upcoming full-length.
©ujo Videos
©ujo Links